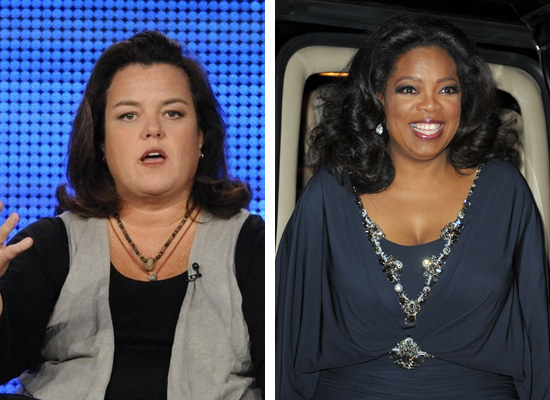 Rosie O'Donnell is returning to daytime TV with a talk show on Oprah Winfrey's new network.
Winfrey announced the show Thursday, calling O'Donnell a true original who brings passion to everything she does.
O'Donnell hosted a syndicated series, "The Rosie O'Donnell Show" from 1996 to 2002 and won six Emmy Awards for it.
The OWN network says viewers can expect "a fun, uplifting show with Ms. O'Donnell's playful and energetic style."
O'Donnell told The Associated Press in March that she was planning an uplifting talk show that would make a difference in people's lives and build on what Winfrey has done with her show. source
For the life of me, I just cannot understand why people hate on Oprah.  This woman is laying out the blueprint on how to be a successful business owner while maintaining control and ownership of your company.  She is the epitome of how powerful owning your brand can be.  I just have so much respect for this woman as a businesswoman, philanthropist, and overall person.