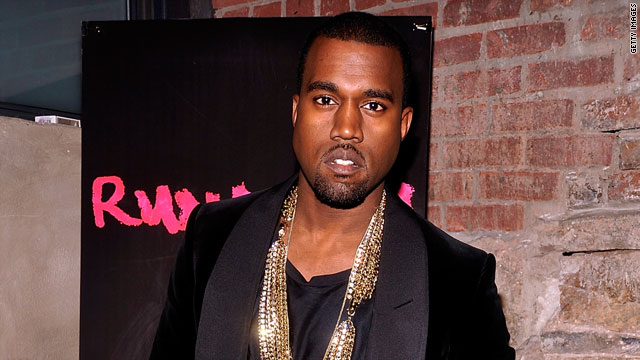 Conspiracy theorists from all over can now rejoice since even the mainstream media is beginning to report on Kanye West and the allegations of him being apart of the Illuminati.  I knew the movement I saw his new video that was going to be the only thing people could talk about and so it has begun.
Via CNN:
Kanye West is having a devil of a time convincing critics that he's not a Satan worshiper.

The hip-hop star took to Twitter yesterday to deny claims that his new short film "Runaway" contains references to the occult and the Illuminati, a secret society thought to control world events. In fact, MTV reports, West claims he doesn't even know what the Illuminati is!

"Is Illuminati and devil worshiping like the same thing?" tweeted West, whose video shows people marching in hoods and model Selita Ebanks as a sexy phoenix.

West goes on to have fun with the rumors. "What's better for devil worshiping, Iphone or the Droid?" he asks. "Does Lucifer return text... is he or she on Skype? Don't wanna be sexist."

This isn't the first time West has been accused of turning to the dark side. He created a stir last year after spitting out the freestyle verse, "I sold my soul to the devil," and also sparked rumors with his Jay-Z/Rihanna collaboration, "Run This Town." In the video for the song, the trio perform in front of an angry mob and appear to overthrow the order of things.

For his part, Jay-Z, who has also faced numerous Illuminati accusations because of alleged occult imagery in his videos and Rocawear clothing designs, denies having a deal with the devil.

"As far as God, of course I believe in God," he told radio DJ Angie Martinez of Hot 97 in New York City. "Am I a part of some sect or cult? That sounds stupid to me. It's like ignorant to even say, and umm… I guess that'll be the last time I address that. It's ignorant to me."