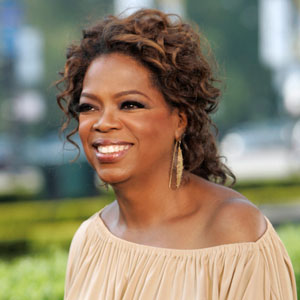 Via E:
Oprah Winfrey is going back to school.

E! News has learned exclusively that the talk-show host is leading a group of students from the Leadership Academy in South Africa, which Oprah founded in 2007, on a weekend-long tour with of several colleges they may end up attending next year.

The college tour is a significant milestone for the students, the first from the institution to reach this level in their academic careers.

"They're going to visit Boston University, Wellesley, NYU, Temple University and other schools in Boston, New York and Chicago," an Oprah insider tells E! News. "It's the first Oprah college tour, and she's so excited that her girls are taking the next step."

The tour, which Oprah reportedly mentioned during a taping of her program on Thursday, will be documented and shown later this season.
Being that she is a product of an HBCU (Tennessee State University), I really hope she has some HBCU's on the list of schools for the girls to tour.  It would be great exposure for the schools.
If you are a parent of teenage kids do you plan on taking them on a college tour?  If so, which schools do you plan on touring?