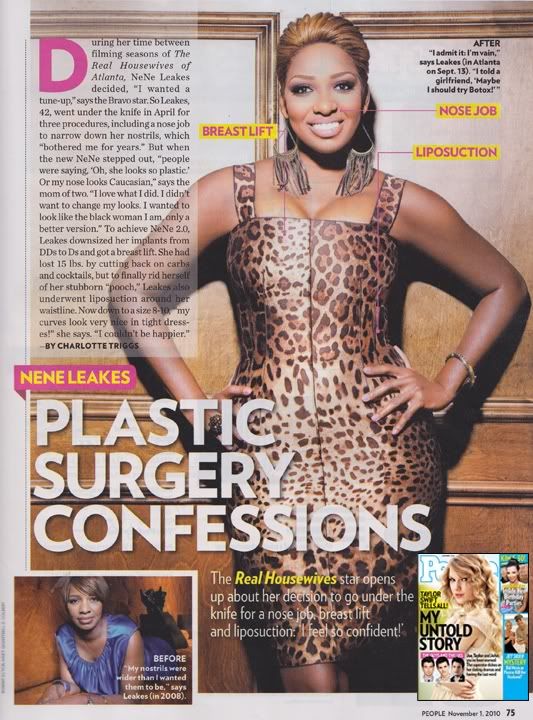 Real Housewives of Atlanta star, NeNe Leakes, went to People magazine to discuss all the plastic surgery work she's had done in between shooting the RHOA.  I'm thinking we pretty much already knew this, but homegirl felt the need to confess.  Personally, I think NeNe looks fine both before and after.  If getting her nose done and her breast lifted makes her happy then who am I to talk about her? 
Here is what
TheYBF
is reporting:
42-year-old NeNe, who admits she's vain and now wants botox, dished to People magazine about all the work she had done in between "RHOA" seasons.  We figured this chick was just holding out for a payday. 

She's had a nose job, of course, a downsize of her DD implants to a D, a breast lift, and liposuction.  Not surprised by any of it as we figured a whole lot was different about Mrs. Leakes this season.

The now size 8-10 NeNe says she feels "so confident" after her surgery, and after losing 15lbs pre-lipo.