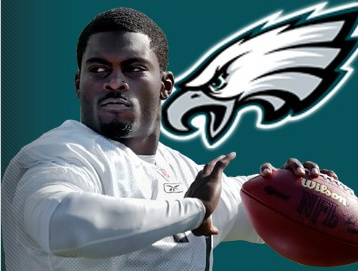 If you saw Oprah on the new Piers Morgan show on CNN this past Monday, you know they both made a friendly wager as to which one would land an interview with Philadelphia Eagles quarterback Michael Vick first.

Well, on Wednesday Vick was on the Mike Missanelli radio show on 97.5 The Fanatic in Philadelphia when he was asked by the host about the bet and which one he thinks will win.

"We'll see.  [Oprah will] probably win it cuz I know nothing about the other guy," Vick admitted.

He also stated:

"I enjoy the whole situation.  I grew up watching Oprah.  My mom and my aunt they even called me like crazy wanting to go so it may be something I may have to consider."