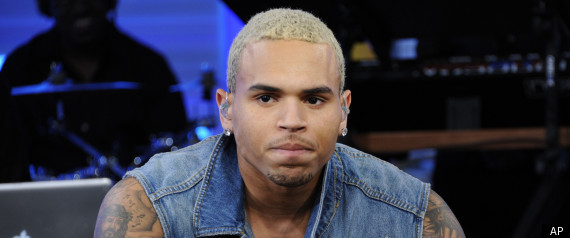 NEW YORK (WABC) -- Chris Brown apologized for destroying his dressing room following an interview on "Good Morning America" Tuesday.
Wednesday on BET, Chris Brown said that he apologizes to anyone startled in studio.
He went on to say that he didn't hurt anyone and that he had to blow off steam and let out the anger. Brown also asked his fans to not send threats to "GMA" anchor Robin Roberts.
Roberts interviewed Brown before he performed live from the Times Square studio.
When she began asking about the February 2009 incident with Rihanna and a recent decision by a judge to relax the restraining order against him, Brown tried to steer the interview back to his new album, 'F.A.M.E.'
"It's not really a big deal to me now, as far as that situation," he said. "I think I'm past that in my life. Today's the album day, so that's what I'm focused on."
After a couple more questions, Roberts then asked the 22-year-old singer again about the legal issues stemming from the Rihanna incident, which apparently enraged him.
"This album is what I want people to hear and people to really get into, so definitely this album is what I want them to talk about and not stuff that happened two years ago," he said.