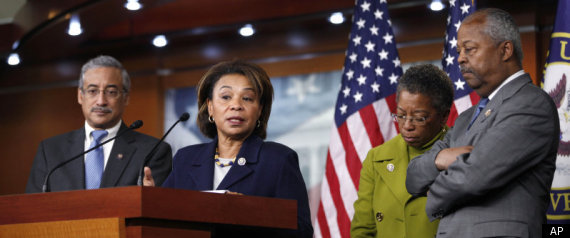 Party insiders say the Democratic National Committee awards few contracts to companies controlled by racial minority groups, despite repeated pledges to increase business to such firms.
Instead, Democratic leaders claim progress by leaning on a broader definition of "minority contractors" that includes white women, the disabled and the gay community, according to internal memos and emails obtained by The Huffington Post and corroborated by those insiders.
The apparent dearth of contracts has fueled frustration and criticism, mostly from African American Democratic loyalists who accuse the party of failing to use its institutional finances to advance the cause of fair racial representation in the lucrative business of politics.
"There is no more loyal group of voters to the DNC than black people, and yet they have done nothing to ensure that that constituency is able to participate fully in the economic benefits of party business," said a DNC member who spoke on the condition of anonymity.
DNC leaders say while they take such concerns seriously, having launched a broad review of the committee's hiring practices, they have been and remain committed to diversity, as does the broader party.
"I appreciate that some folks may think the party has some serious challenges in this regard," said Patrick Gaspard, who was recently appointed the executive director of the DNC, "and one can, in all these kinds of instances, work hard to be more inclusive to make absolute certain and to make sure that the Democratic Party has as big a tent as possible.
"At the same time," he continued, "I say clearly, loudly and vociferously that there's a commitment that is ongoing. That commitment did not just begin today."
CLICK HERE TO READ THE ENTIRE STORY