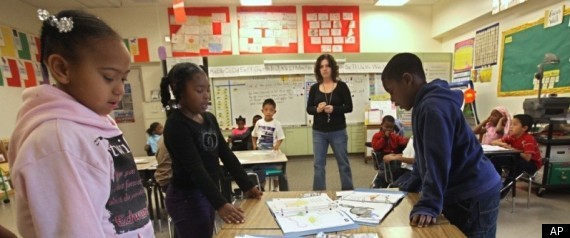 NORWALK, CT -- A homeless woman from Bridgeport who enrolled her 6-year-old son at a Norwalk elementary school has become the first in the city to be charged with stealing more than $15,000 for the cost of her child's education.
Tonya McDowell, 33, whose last known address was 66 Priscilla St., Bridgeport, was charged Thursday with first-degree larceny and conspiracy to commit first-degree larceny for allegedly stealing $15,686 from Norwalk schools. She was released after posting a $25,000 bond.
McDowell's babysitter, Ana Rebecca Marques, was also evicted from her Roodner Court public housing apartment for providing documents to enroll the child at Brookside Elementary School.
The police investigation into the residency began in January after Norwalk Housing Authority attorney Donna Lattarulo filed a complaint alleging McDowell registered her son at Brookside, but actually lived in an apartment on Priscilla Street in Bridgeport.
As part of the evidence presented in the complaint, police received an affidavit of residency signed by McDowell and dated last September attesting that she lived in the Roodner Court public housing complex on Ely Ave.
When she was interviewed by police in the case, McDowell admitted to living in Bridgeport at the time she registered her son in Norwalk schools.
She said she knew a man who owned a home on Priscilla Street and he allowed her to sleep at the home at night, but she had to leave the home during the day until he returned from work.
She also acknowledged that she stays from time to time at the Norwalk Emergency Shelter when she has nowhere else to stay.
McDowell also admitted that Marques was her son's babysitter from 3 p.m. to 6 p.m. after the boy got out of school.
After the Norwalk Housing Authority became aware that Marques helped McDowell by providing documents needed to get McDowell's son into Brookside, Marques was evicted from her apartment in January.
McDowell's attorney, Supervisory Assistant Public Defender Elizabeth Reid, said she could not comment because she has not yet reviewed the arrest with McDowell.
McDowell's arrest marks the first time Norwalk Board of Education Vice Chairman Glenn Iannaccone has heard of someone facing criminal charges for sending their child to Norwalk schools.
"This is the first time I have heard something like this where there has been an arrest. Other allegations like this have been handled by the central office. I'm not sure if the police have been involved," Iannaccone said.
There is always speculation that students are attending Norwalk schools from outside the district, Iannaccone said, and the school system hires private investigators to look into the allegations.