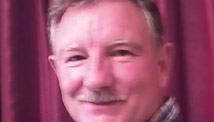 A conservative suing a state over it's harsh immigration law is definitely one of those things you would never expect to see appearing in a sentence, but here it is.  Paul W. Bridges, the mayor of Uvalda, Ga has decided to sue the state over it's 'papers please' law.  He wrote a commentary special to CNN to explain his actions:
Via CNN:
Many are surprised to learn that a conservative Republican mayor like me is involved in a class-action civil-rights lawsuit against my state. And yet, I'm proud to participate in this challenge to Georgia's harsh "papers please" law, which runs counter to America's greatest values and threatens to run my town's economy to the ground.

HB87, which was signed last month by Republican Gov. Nathan Deal, would authorize Georgia police to demand proof of citizenship from criminal suspects not carrying an approved form of identification and would also impose criminal penalties for anyone who knowingly harbors or transports an undocumented immigrant.

This law strikes fear in all skilled laborers and anyone associated with them. It will allow officers untrained in immigration issues to detain and investigate anyone they choose. It threatens to tear families apart -- citizen spouses and children will risk permanent separation from undocumented loved ones; grandparents will lose their grandchildren if a family feels forced to leave Georgia.

The people who are challenging this law come from all walks of life, but we all believe that we must fight this broad attack on our basic freedoms and local economies.
CLICK HERE TO READ THE ENTIRE ARTICLE.