Richard Sherman's very
brief post-game interview
with Erin Andrews of Fox Sports lit up social media with all kinds of responses. It certainly caught my attention. Admittedly, I did not watch the NFC Championship game. I turned to social media to find out who won and found that not only did the Seahawks win, but that Richard Sherman was an idiot, a jerk, classless, a bully, and a thug. (To be fair, he did receive some supportive responses). I sat there like, "Who is Sherman and what did he do?" Shortly thereafter, the clip of the interview was replayed. I said to myself, "Well he wasn't gracious but so what?" Then I turned to NFL Network and who do I see?
Richard Sherman all clean and bow-tied up talking calmly and articulating himself very well
. I thought to myself, "now this video clip will not be shown and put in heavy rotation." And sure enough almost all of the footage shown was that of the seemingly negative side of Sherman.
He was the hot topic of the next day. Opinion writers extrapolated all kinds of ideas from his 30-second chat with Erin Andrews. The sticking point that remains is Sherman being called a "thug." Sherman particularly took offense to being called a thug saying that the term was a more
"acceptable way of calling someone the N-word."
When I read about his take on it, I had to pause and think. I realized that I have never heard a white criminal/delinquent referred to as a thug. The worst I have ever heard them described is perhaps a bully, punk, or an a**hole, but never a thug. I tried really hard to recall an incident that married the two and I had no recollection whatsoever. Even those whites convicted of malicious and horrific violent crimes, to which the term "thug" is more accurately
defined
, are not called thugs. You may not admit it but most likely the image of thug that comes to mind is that of a black male.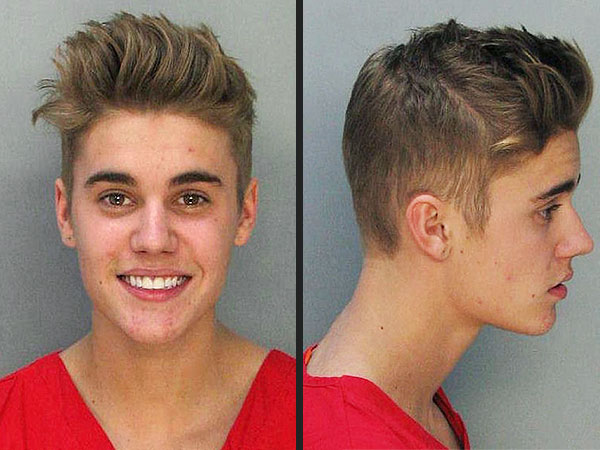 As I sat reading my Twitter feed, I paused and thought Sherman, a Stanford graduate, has a point. Of course, there will be a lot of dissenters and they are entitled to their opinions. But we received an example that we can clearly juxtapose to this scenario. The ever so popular Justin Bieber gets arrested in Florida for driving under the influence and drag racing a rented Lamborghini. Just days before his arrest, his neighbor accuses the pop star of egging his house. Once again on social media, people begged the question, would Bieber be considered a thug? In my book and according to its
definition
, Bieber is not a thug. If I just had to pick between the two young men, I would pick Bieber because he has been accused of deviant behavior. He now has a record and this is not his first brush with the law. Richard Sherman, on the other hand, all he did was raise the volume of his voice. If he said the exact same words in a normal speaking voice, this would not even be a story.